Stepping Stone Services
Serving you in Ortonville, Michigan
Our programs are play based emphasizing an appropriate balance between child directed and teacher directed activities. Our curriculum focuses on the following developmental areas; cognitive skills, social, emotional, physical, creative, and language and literacy skills. It is our goal to support children in achieving goals appropriate for their age and development. Children as young as toddlers will participate in large and small group activities as a part of the daily routine. Our staff is committed to planning and implementing a curriculum that is purposeful, goal oriented, and most of all fun.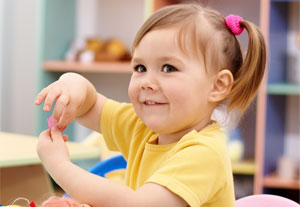 Infant\Toddler
Every child is a unique individual. Our team at Stepping Stone will communicate with families to ensure that your child's schedule stays consistent between home and childcare. Caregivers will provide a safe and caring environment for your child to explore and develop relationships.
Infant
Toddler
Young Preschool\Preschool
Our program provides a rich classroom environment where children are encouraged to explore, create and problem solve, while making friends and developing self confidence. Our curriculum introduces language, literacy, math, science, sensory exploration and social skills.
Young
Preschool
School Age\Summer Camp
Stepping Stone has created a home like atmosphere where your child can spend time with friends before and after school. The Brandon school district provides transportation both to and from school. The bus arrives and Stepping Stone at 8:15 a.m. and drops off at 4:20 p.m.
School Age
Summer Camp